BACC offering glass and crafting workshops Saturday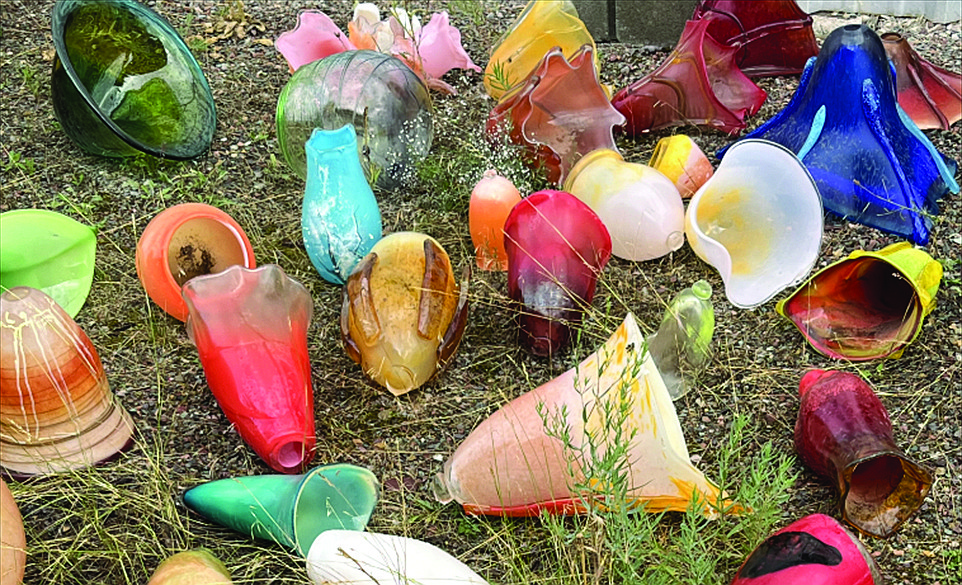 by
Arin Lever- Bigfork Art & Cultural Center
|
September 13, 2023 12:40 PM
The Bigfork Art & Cultural Center will be putting on a pair of workshops for art lovers Saturday.
Join Bigfork Art & Cultural Center at Lee Proctor Studios located at 233 Coverdell Rd, Bigfork for glass and metal art demonstrations and a spectacular summer glass and metal art sale.
All proceeds will go directly to purchasing a new glass furnace at Proctor Studios (his current furnace broke during the preparations for his show on display at BACC).
This is an amazing opportunity to see Lee at work as well as purchase new work or choose from 20 years of experimental prototypes, creative attempts and other pieces that were just too good to break up.
The BACC will be offering a crafty class designed to get into the spirit of the upcoming Fall season ahead.
Join local artist Terrisa Olson at the Bigfork Art & Cultural Center for an afternoon class from 12:00-2:30 p.m.
All supplies included. If you have a special journal to print on, please feel free to bring it.
Drop-ins welcome for $15 or sign up at www.baccbigfork.org.
---