Vals soccer earns tie to open conference, falls at Whitefish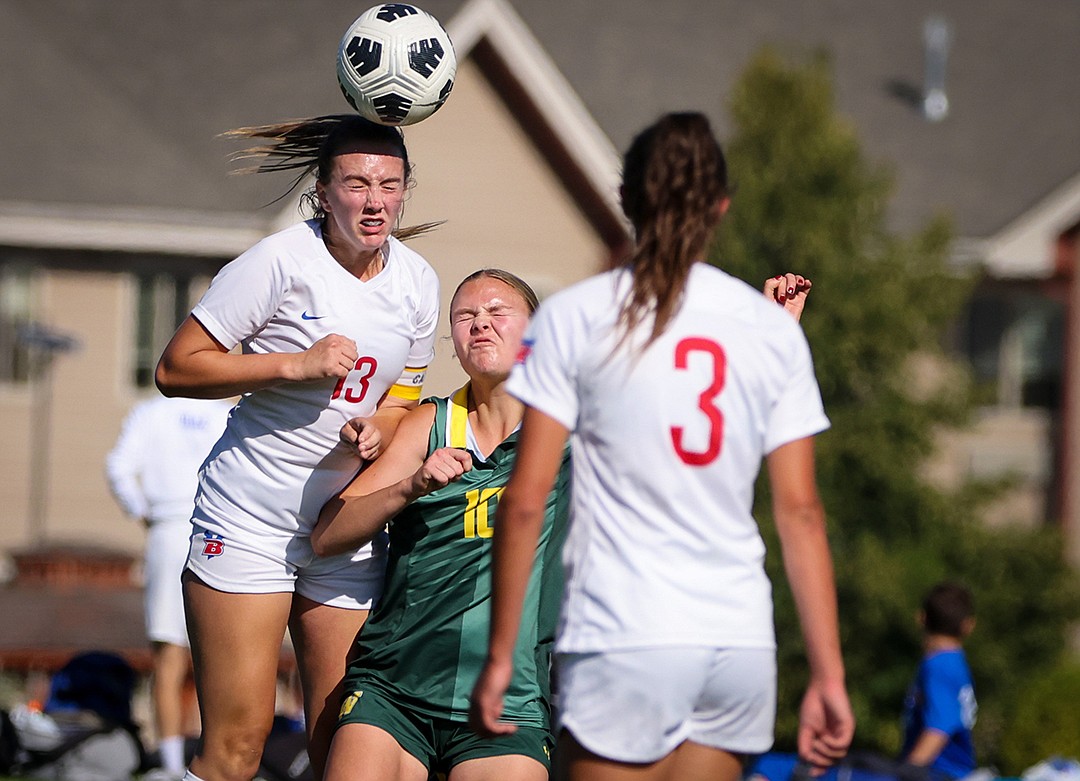 by
JEREMY WEBER
For the Eagle
|
September 13, 2023 12:55 PM
The Valkyries and the Columbia Falls Wildkats added another chapter to their budding rivalry last week as the teams fought to a 4-4 tie at Carlyle Johnson Field Tuesday.
Josie Harris scored two quick goals in the first half to give Columbia Falls a 2-0 lead but Danika Bucklin cashed in on two penalty kicks for Bigfork, sandwiched between a Hope McAtee goal, to give Columbia Falls a 3-2 lead at the half.
Paeten Gunlock tied things with a goal in the 49th minute, then Harris completed a hat trick with her third goal in the 64th that gave Columbia Falls a 3-2 lead.
Piper Buzzell scored a late goal for the Vals and sealed the 4-4 draw.
Irelynd Vigil had 10 saves for the Vals in the contest.
It was a different story in Whitefish Saturday as the Vals fell behind last year's state runner-up 2-0 at the half before dropping the match to the Lady Bulldogs 5-1.
Delaney Smith had a hat trick for Whitefish and Olivia Genovese and Charlize Ullrich each scored goals while Callie Gembala scored Bigfork's lone goal of the contest on a long kick from the center of the pitch in the 76th minute.
Vigil had 10 saves for the Vals in the loss.
Bigfork managed 11 shots in the contest while Whitefish had 17.
The Valkyries were in action against Polson after press time Tuesday but will be back at home Saturday as they host the Lady Loggers of Libby at noon.
---