Vikes football suffers first loss of the season at Hamilton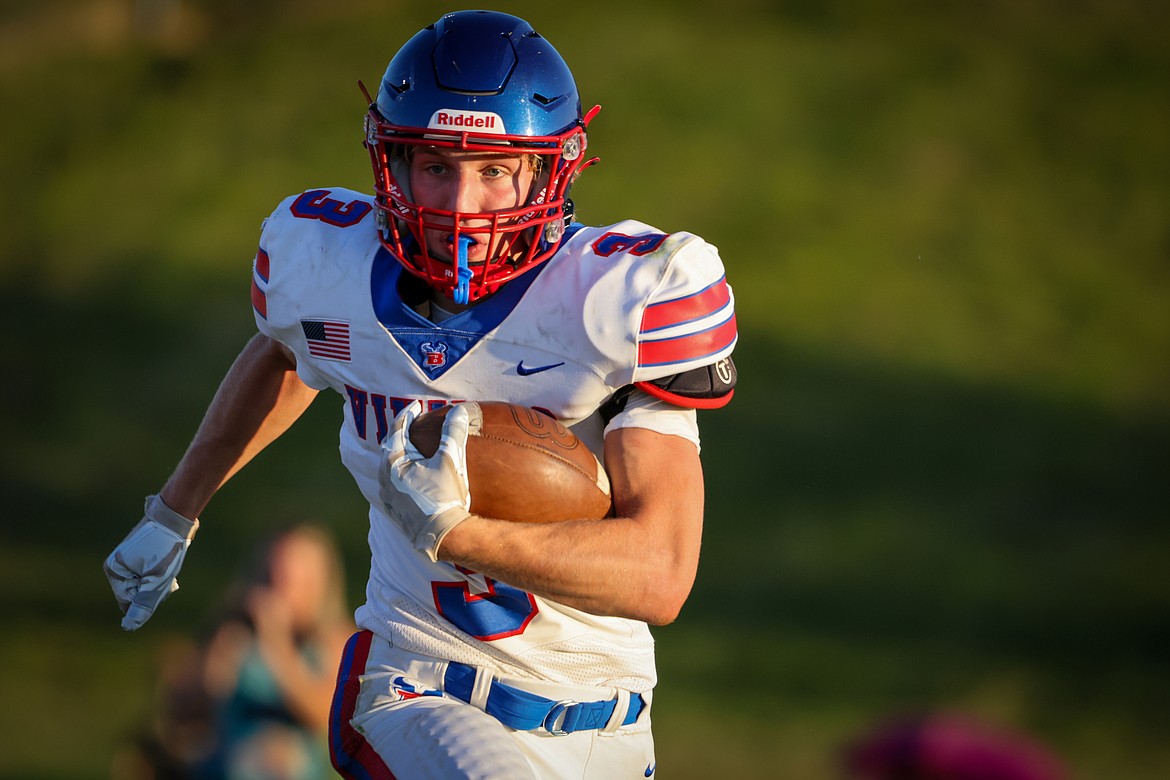 by
JEREMY WEBER
For the Eagle
|
September 13, 2023 12:30 PM
The Vikings' football winning streak came to an end at two games Friday as Bigfork fell to the Broncs in Hamilton, 35-14.
The Vikings offense gained 317 yards against the Broncs, but Bigfork gave up 519 as the Vikes fell behind 14-0 at the half and never recovered.
Hamilton scored on the opening drive of the game and again at the end of the first quarter as Bigfork stayed within striking distance at the half, down 14-0.
The Broncs added two more scored to put the game out of reach in the third quarter, but the Vikings did get a pair of touchdowns in the fourth quarter as quarterback Tristen Herd hooked up with Wyatt Johnson from 29 yards out and Ollie Buzzell for a 3-yard score.
Johnson led the Vikings in both rushing and receiving yards, picking up 82 on a dozen carries on the ground and 84 on three receptions through the air.
Asher Knopik added 60 yards on the ground and Sam Plummer had 33 while Eli Thorness had 41 receiving yards, Buzzell added 16 and Knopik had 14.
Herd finished the contest 14 for 29 passing for 159 yards and a pair of touchdowns, but was also intercepted twice.
Johnson also led the defense with nine tackles in the loss while Knopik had six, Andrew Wallen had 5.5, Felix Zambergs had 4.5, Evan Tidwell had four and Wyatt Barnes and Herd each added three.
The Vikings (2-1) will be at home Friday as they play host to the Libby Loggers at 7 p.m.
The Loggers come into the contest with a 2-1 record (1-1 in conference) after defeating Stevensville 21-6 in their opener and downing Polson 35-26 in week two before falling to Ronan last week, 20-19.
---