Volleyball opens conference with win at C-Falls, drops match to Ronan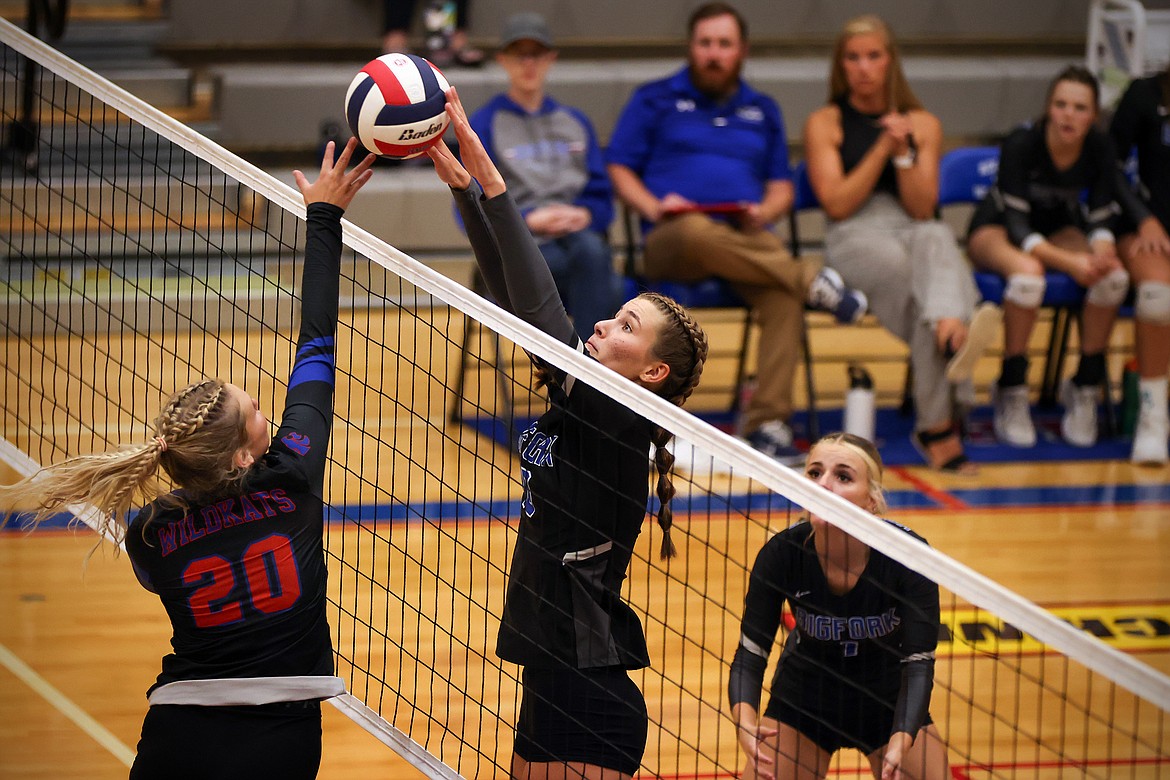 by
JEREMY WEBER
For the Eagle
|
September 13, 2023 12:45 PM
The Valkyries volleyball team made their Northwest A Conference debut with mixed reults last week as Bigfork earned a 3-1 win at Columbia Falls Tuesday before falling at home to Ronan 3-1 Saturday.
The Vals got at least six kills from five different players in Coumbia Falls Tuesday as they downed the Wildkats 25-23, 22-25, 25-12, 25-19.
Gracie Saari and Sophia Ledingham led the way for the Vals with seven kills each while Piper Lee, Ava Davey and Natalie Vick each added six while Piper Linson recorded 27 assists in the win.
The Vals also got a balanced defensive effort as Davey finished with 18 digs, Tessa Troyer had 11 and Saari added 10.
Lee and Ledingham each had two blocks in the victory while Linson served four aces.
The Vals survived a back-and-forth battle in the first set, but saw a double-digit lead slip away in the second before dominateing the final two sets for the win.
The Vals split the first two sets with the Maidens at home Saturday before dropping the final two to fall to Ronan 25-16, 18-25, 25-22, 25-18.
Bigfork got eight kills from Davey, six from Ledingham and five each from Saari and Lee while Linson added 22 assists.
Davey also finished with 12 digs and Troyer added 10 while Ledingham had two blocks.
The Valkyries were at home against Libby after press time Tuesday and will be at Whitefish Thursday at 7:15 p.m.
---